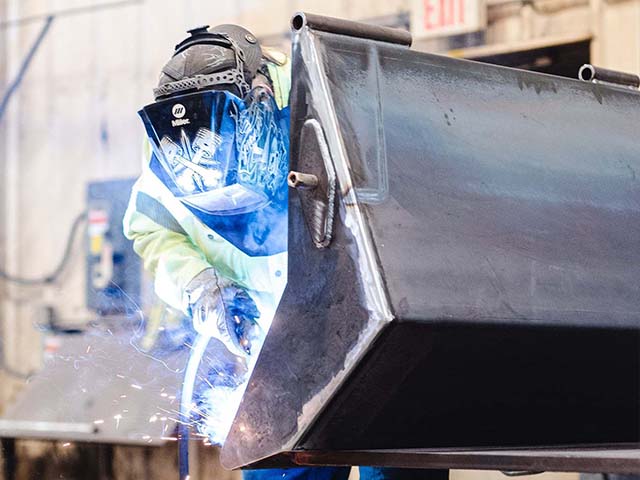 Our History
In 1999, the concept of using the heat produced by the engine to heat asphalt patch mix was presented to Steve Daigle by good friend and logging professional Carl Taves. Daigle Brothers, Inc. proceeded to design a heat exchanger using this concept. A successful prototype was built for Carl and the patent process began.
Instantly a few local counties were sold on the product and the Northwoods way of marketing took hold; selling a quality product and standing behind it at all costs. The patented rear shoveling platform was developed in 2008. While technically an option, nearly all full size Hot Patch Heaters are sold with the rear shoveling platform due to the dramatic ergonomic and safety benefits this features affords the repair workers.
Due to the increasingly sensitive computer controls on trucks, in 2013, the Hot Patch "Gen II" was developed. The Gen II generated heat from an on-board diesel fired heater instead of tying into the trucks cooling system.
In 2018, the Hot Patch High Output Model was introduced to better serve customers in cold climates such as the Northern US and Canada.
In 2020, the full-sized Hot Patch units were redesigned and the EVO models were launched. Also in 2020, Hot Patch introduced the LT Pothole Patcher – a scaled down Hot Patch designed for standard pick-up trucks.
Hot Patch products have been field tested for over 20 years and have been redesigned through engineering breakthroughs and customer feedback. Five D Industries LLC is the sole manufacturer of the Hot Patch™ product. Five D Industries will continue to refine and innovate the Hot Patch product line to maximize the safety and repair longevity advantages we bring to our increasingly diverse customer base.