PotHole Patcher for Pickup Trucks
Hot Patch Heater — LT Models
The LT Pothole Patcher is targeted toward small municipalities and property maintenance companies who need a cost-effective solution to perform their pothole repairs. Easy in & out design maximizes efficiency and retains vehicle versatility.
Durable construction features a welded triple layer steel floor and sides. Specially designed flow battens direct the heat transfer fluid through the unit resulting in an evenly heated unit that optimizes the heating of your patch mix to approximately 120 degrees F. This temperature results in a pliable and easy-to-shovel patch mix and avoids "overcooking" the mix; a common problem with typical 200F+ "hot boxes"
LT Pothole Patchers are designed to fit easily into common 3/4 ton pickups. The unit will fit into an 8' truck bed and allow the truck's tailgate to be closed or the unit can be used in a 6' or 6 1/2' bed with the tailgate left in the down position. Convenient forklift pockets or lifting points allow the unit to be quickly placed into and removed from the truck bed. Four turnbuckles quickly secure the unit in the truck bed.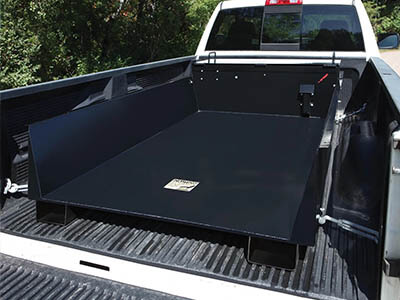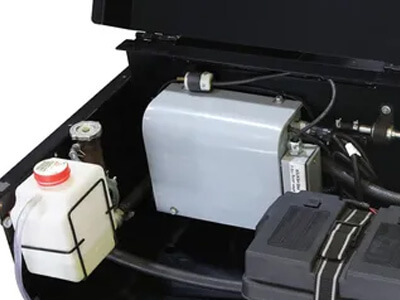 The LT Plus model features an on-board diesel heater that allows patch mix to be heated while on the road. The heater used on the LT Plus is the same diesel heater we have used for more than 5 years on our full-size Hot Patch models.
Features a diesel fired heater for mobile heating as well as a 120V overnight preheater for faster workday start-up efficiency.
Completely self-contained unit with on-board battery and battery charger.
Great for small to medium patching jobs in cold temperatures
The LT Plus allows for heating multiple loads of patch mix per day
$6,495 + shipping.
---