For 1-ton and larger dump body municipal trucks
Hot Patch Heater - Evo 9.1 Options
Hot Patch EVO Models have a variety of available accessories.
These accessories can be used to enhance the versatility, performance, and safety of the EVO models to meet your specific needs.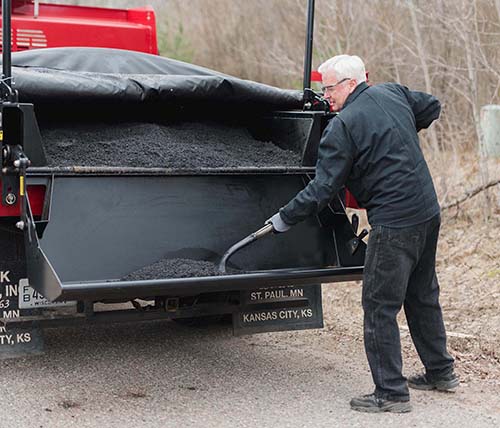 Rear Hydraulic Shoveling Platform
This patented feature is an option that nearly all EVO customers chose because it significantly improves the ergonomics when shoveling patch mix. Safety is greatly improved when the shoveling height is near the knee level. In most cases, the only EVO customers who do not add this option are those customers who plan to use their EVO unit in a dump trailer application.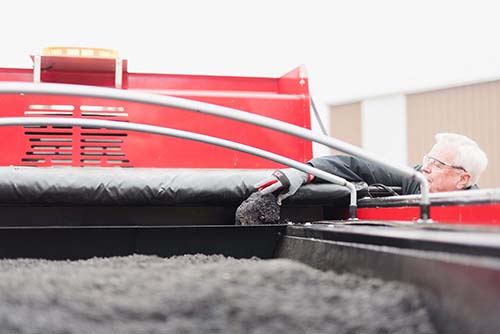 Debris Divider
This removable divider creates a space in front of the patch mix that can be used to place loose chunks of asphalt and prevent this and other debris from mixing with your patch mix when the bed is tilted upward. Many customers also use the space created by the debris divider as an area to store shovels, rakes, and other tools.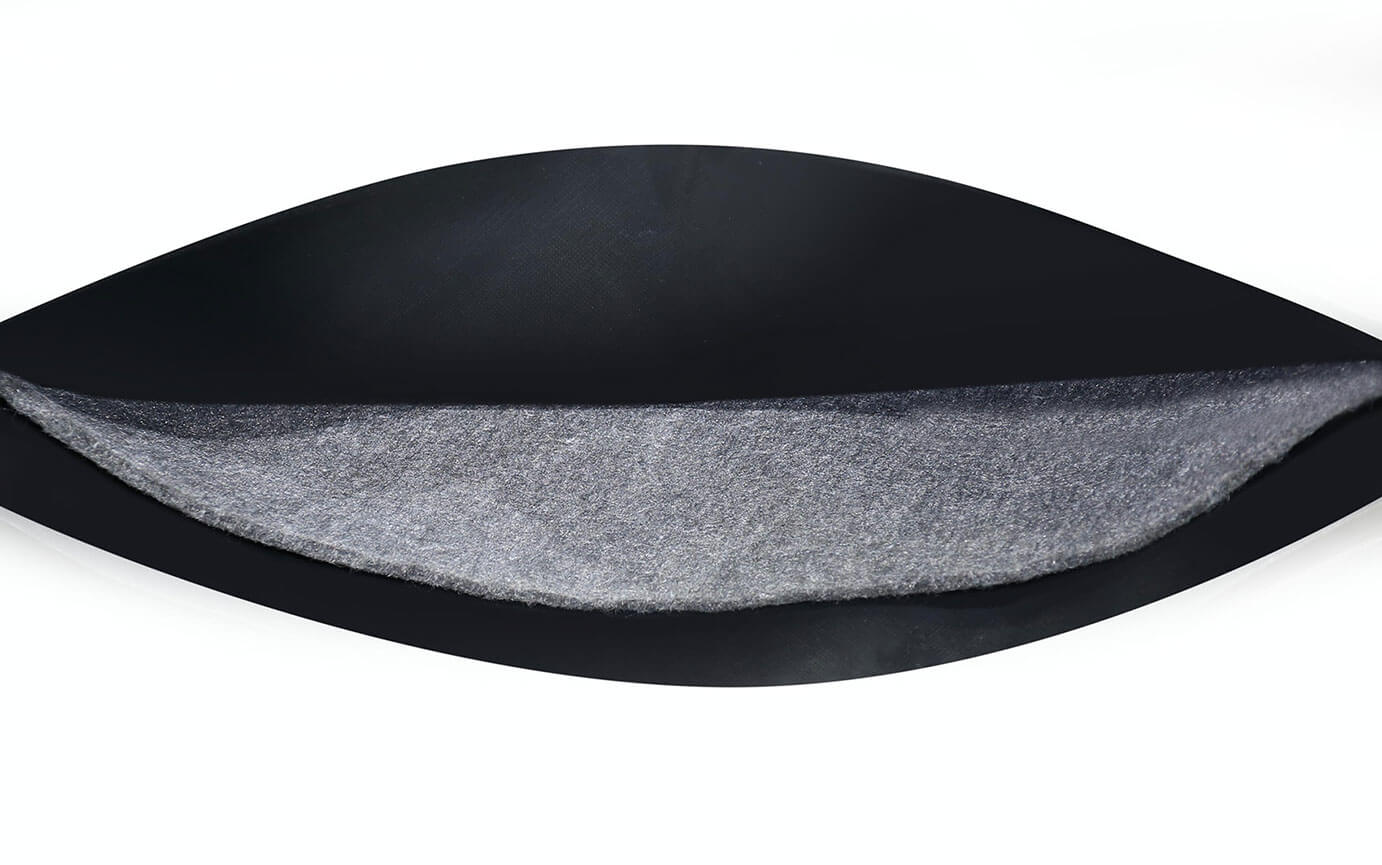 Insulated Tarp
Now Standard Equipment!
Great for cold weather use - the optional insulated tarp allows the patch mix to heat more quickly and better retain heat, especially when using the 120V preheater or traveling down the road during cold weather.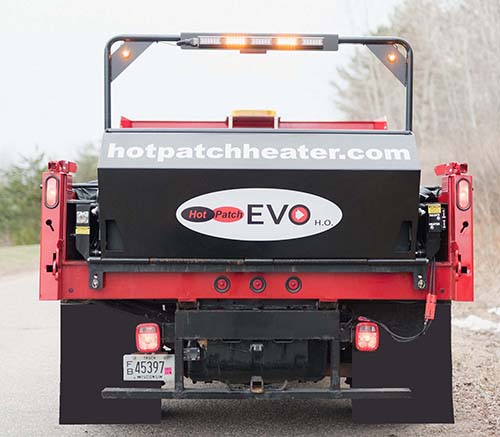 Light Mounting Bar
Connects to the rear of the EVO Hot Patch unit and provides a convenient location for mounting a variety of safety lighting. Lighting is NOT included with this mounting bar. Light Mounting Bar easily pivots to the rear for loading the EVO unit from above or it folds forward if necessary for entry into low clearance garages or other applications with limited overhead room.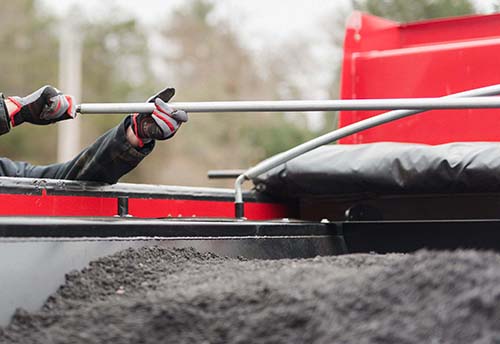 Bow & Bracket Tarp Support Set
Now Standard Equipment!
The tarp supports easily bolt to the EVO unit and provides two advantages. First off the resulting arch in the tarp helps shed rainwater and melting snow to prevent water from puddling on the tarp. Secondly the Bow and Bracket set helps to create an air gap between the tarp and the patch mix inside the EVO unit. This air gap provides additional insulation to further improve patch mix heating efficiency during cold weather. The bow lifts out by hand in seconds to provide an unobstructed bed when the EVO unit is loaded from above.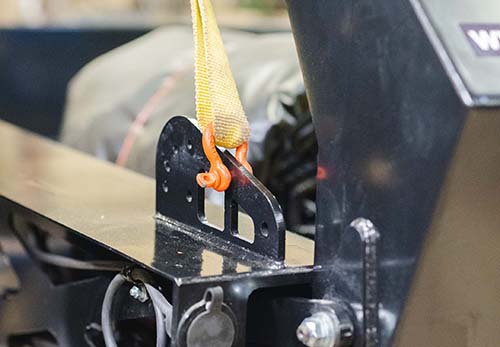 Custom Lifting Straps
Asymmetrical length engineered lifting straps are designed to allow you to easily install and remove your EVO unit using an overhead crane or other lifting equipment. The straps are engineered so the EVO unit is slightly higher in the front than in the rear when suspended. This slight tilt allows for easier alignment of the EVO unit on the rear mounting pins for quick and easy installation and removal.